Text
Financial Accounting with International Financial Reporting Standards
---
DESCRIPTION

While there is growing interest in IFRS within the US, interest outside the US has exploded. Weygandt's fourth edition of Financial Accounting: IFRS highlights the integration of more US GAAP rules, a desired feature as more foreign companies find the United States to be their largest market. The highly anticipated new edition retains each of the key features (e.g. TOC, writing style, pedagogy, robust EOC) on which users of Weygandt Financial have come to rely, while putting the focus on international companies/examples, discussing financial accounting principles and procedures within the context of IFRS, and providing EOC exercises and problems that present students with foreign currency examples instead of solely U.S. dollars.


TABLE OF CONTENTS
Accounting in Action
The Recording Process
Adjusting the Accounts
Completing the Accounting Cycle
Accounting for Merchandise Operations
Inventories
Fraud, Internal Control, and Cash
Accounting for Receivables
Plant Assets, Natural Resources, and Intangible Assets
Current Liabilities
Non-Current Liabilities
Corporations: Organization, Share Transactions, and Equity
Investments
Statement of Cash Flows
Financial Analysis: The Big Picture

NEW TO THIS EDITION
New modular organization based on learning objectives.
Added emphasis, explanations, illustrations, and homework problems on the accounting cycle as that is one of the most important concepts for students to master.
New Practice Brief Exercises in the Review and Practice section, each followed by detailed solutions.
New design to promote accessibility across all media devices.
Many chapters include new Brief Exercises and Exercises.
Problems: Set B and Continuing Case (Matcha Creations) moved online.
---
Availability
| | | | |
| --- | --- | --- | --- |
| 008673 | 657.042 WEY f | Perpustakaan IBS (657.042) | Currently On Loan (Due on2020-02-29) |
| 008674 | 657.042 WEY f | Perpustakaan IBS (657.042) | Available |
| 008675 | 657.042 WEY f | Perpustakaan IBS (657.042) | Currently On Loan (Due on2021-02-28) |
| 008676 | 657.042 WEY f | Perpustakaan IBS (657.042) | Available |
| 008677 | 657.042 WEY f | Perpustakaan IBS (657.042) | Available |
| 008678 | 657.042 WEY f | Perpustakaan IBS (657.042) | Currently On Loan (Due on2022-01-31) |
| 008679 | 657.042 WEY f | Perpustakaan IBS (657.042) | Available |
| 008680 | 657.042 WEY f | Perpustakaan IBS (657.042) | Currently On Loan (Due on2020-02-29) |
| 008681 | 657.042 WEY f | Perpustakaan IBS (657.042) | Currently On Loan (Due on2021-02-28) |
| 008682 | 657.042 WEY f | Perpustakaan IBS (657.042) | Available |
| 008683 | 657.042 WEY f | Perpustakaan IBS (657.042) | Available |
| 008684 | 657.042 WEY f | Perpustakaan IBS (657.042) | Available |
| 008685 | 657.042 WEY f | Perpustakaan IBS (657.042) | Currently On Loan (Due on2021-02-28) |
| 008686 | 657.042 WEY f | Perpustakaan IBS (657.042) | Currently On Loan (Due on2022-01-31) |
| 008687 | 657.042 WEY f | Perpustakaan IBS (657.042) | Available |
| 008688 | 657.042 WEY f | Perpustakaan IBS (657.042) | Available |
| 008689 | 657.042 WEY f | Perpustakaan IBS (657.042) | Currently On Loan (Due on2021-02-28) |
| 008690 | 657.042 WEY f | Perpustakaan IBS (657.042) | Available |
| 008691 | 657.042 WEY f | Perpustakaan IBS (657.042) | Available |
| 008692 | 657.042 WEY f | Perpustakaan IBS (657.042) | Available but not for loan - Tandon |
Detail Information
Series Title

-

Call Number

657.042 WEY f

Publisher

Wiley

:

New Jersey

.,

2018

Collation

10.8 x 8.5 x 1.1 inches

Language

English

ISBN/ISSN

9781119504306

Classification

657.042

Content Type

-

Media Type

-

Carrier Type

-

Edition

4th

Subject(s)
Specific Detail Info

-

Statement of Responsibility

-
Other version/related
Information
---
RECORD DETAIL
---
Back To Previous
XML Detail
Cite this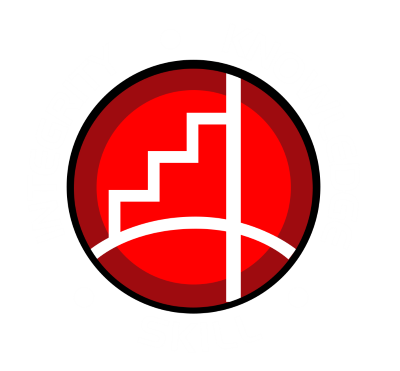 Perpustakaan
Indonesia Banking School
Info selengkapnya